THE BUSINESS
:
Nanoshine Group Corp. is the world leading developer and manufacturer of nanoceramic protective coatings Ceramic Pro, and advanced paint protection films (PPF) Kavaca. The range of products consists of highly advanced premium goods developed in high-end R&D center and manufactured using medical grade and zero emission equipment.
THE NETWORK

The Ceramic Pro and Kavaca network currently has distributors in over 80 countries, with over 5000 approved installers worldwide. Our products are used in the Automotive, Marine, Aviation, Home, Construction, Heavy and Oil industries. The network has expanded rapidly with expectations of exponential growth in the upcoming years.
THE PRODUCTS
CERAMIC PRO (NANO CERAMIC COATINGS)
Using highly advanced nanotechnology, we have developed a full range of ceramic coating solutions, designed to solve a wide range of problems. With qualities such as 9H hardness, being permanent and highly hydrophobic as well as resistant to chemicals, oxidation and corrosion, UV-rays and graffiti, the products are trusted by professionals globally. The versatility of Ceramic Pro coatings makes them suitable for a variety of items, such as luxury vehicles, art, jewelry, high end apparel, furniture, interior elements made of rare natural materials etc.

KAVACA (PAINT PROTECTION FILMS)
KAVACA PPFs are top quality paint protection films on the market. Our products feature unique qualities such as almost instant recovery from minor scratches without usage of heat, improved gloss and advanced non-yellowing effect. Their visual qualities are improved by the usage of nano ceramic technology, that grants our PPFs the shine and resistance to UV, achieved through many years of research in the field of nanotechnology. The range of products includes films for body, lights, windows, and they are available in different colors, and in matt and glossy finishes.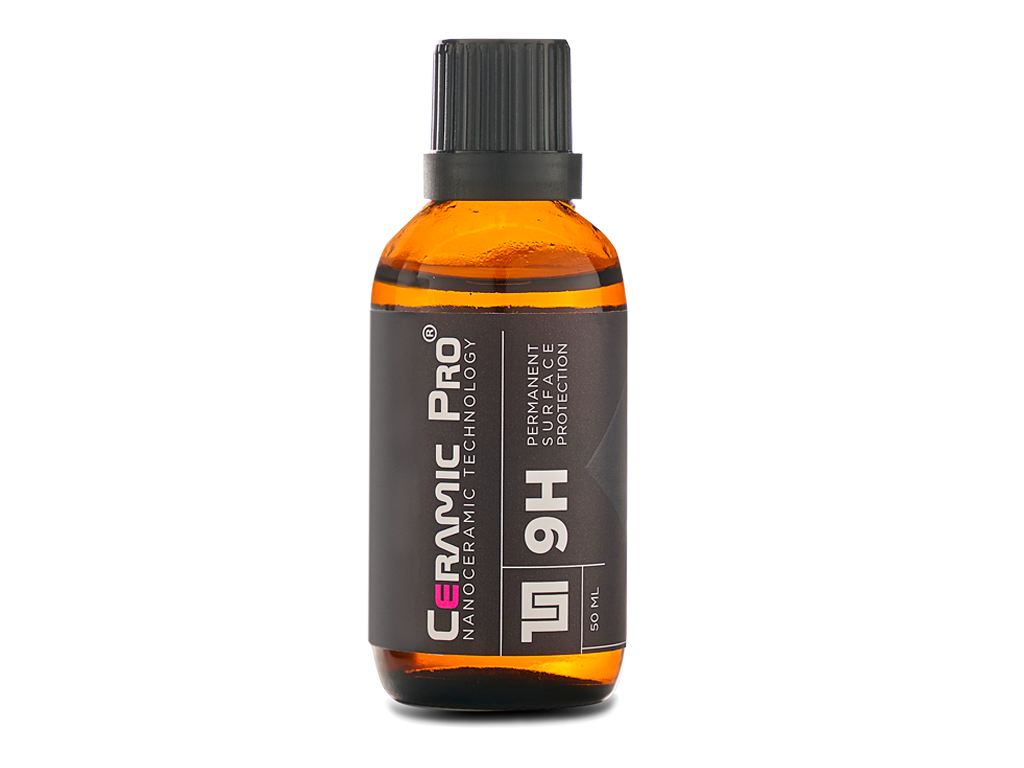 Our mission is to change the concept of surface operation, maintenance and protection as well as improving the efficiency of many processes throughout various industries and spheres of human activity by introducing innovative technology of coatings and PPFs with advanced properties. Our technology is meant for optimization, decrease of environmental pollution and natural resources consumption .
GREEN SOLUTION
Our products dramatically reduce the need for aggressive maintenance chemicals and therefore greatly contribute to ecology. Ceramic Pro coatings do not contain substances harmful for environment or human and animal health.

MARKETING

Nanoshine Group's marketing department is one of the strongest in the industry and uses modern and innovative methods to promote the products and services. As a result of marketing of Ceramic Pro, we can boast 189,000 followers of our official account in Instagram with over 863,000 posts with hashtag #ceramicpro, more than 2000 videos and 10,000,000 views on YouTube and even a few videos that went viral all over the world, attracting unprecedented attention to our brand globally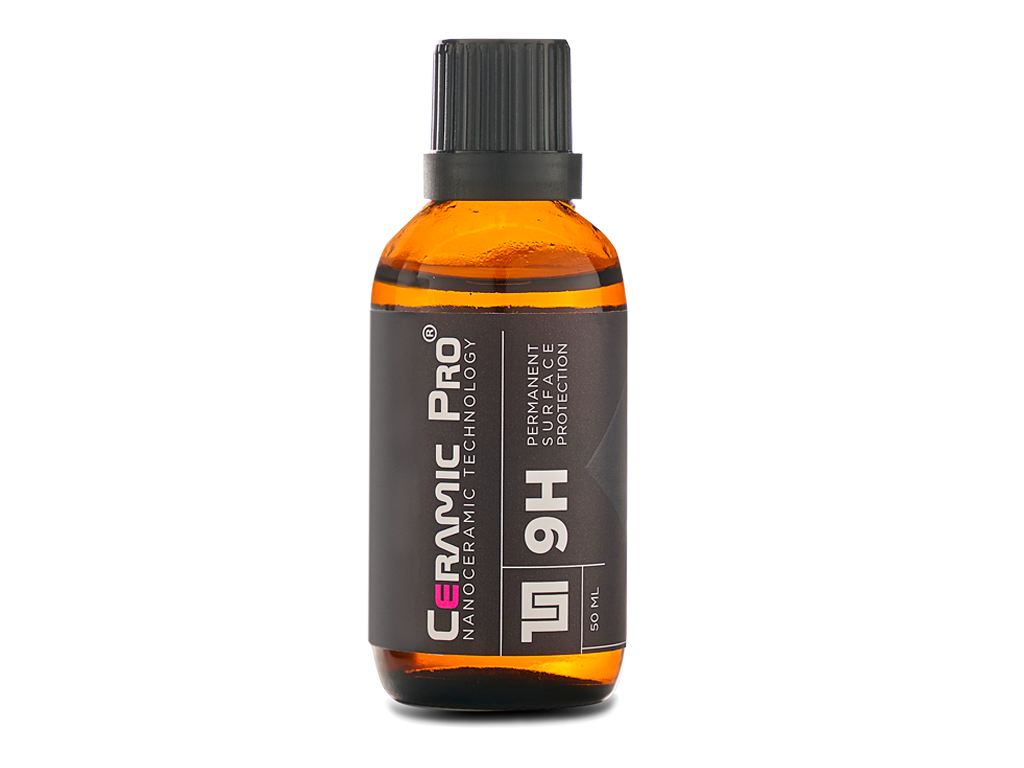 All properties of the products are certified by SGS Laboratories.
The products' environmental safety is certified by REACH standard in SGS Laboratories.
Ceramic Pro Marine is certified by IMO - International Maritime Organization as an eco-friendly anti-fouling solution.
The products have passed voluntary certification according to Russian Federation GOST standards and have certificates of conformity for all products of the Ceramic Pro line.
Tow Tank Test - 3.3% drag reduction in water.
Wind Tunnel Test - 1.4-3.0% drag reduction in air.
Internal tests - Resistance to Salts, Alkali, Acids and other aggressive chemicals.
Ceramic Pro PPF & Vinyl was awarded best new product at SEMA 2017.
Ceramic Pro products received the highest rating from the Carlsson - German manufacturer of parts for Mercedes-Benz cars.
Nanoshine Group is the Technical Sponsor of F2 Speed Boat Europe Champion of 2017 - Eric Edin.
Corrosion test (ASTM B117):
Hardness test (JIS 5400):
Flexibility test (ASTM D522):
Impact test (ASTM D2794):
Acids and alkali:
Heavy metals:
Toxicity test (SVHC):

Unaffected
Above 9H
0mm of loss at 180° rotation
80/80 inch-lbs
No visible damage (JIS K5400 (1990))
None
No toxic substances




The history of the Ceramic Pro brand
2022
Launch of Ceramic Pro ION, the next generation of nanoceramic protective coatings.
Ceramic Pro ION is based on Ion Exchange Technology
Ceramic Pro 9H has been officially certified by the world's most influential air transportation authorities
Participation in SEMA 2022
2021
Development of an advanced technology for the new generation of nanoceramic protective coatings
2020
Added Kavaca Black, Black Matt, Supreme, and Shades to the range of PPF products line
2019
Launch of the original Kavaca Ceramic Coated and Kavaca Instant Healing polyurethane films under the Kavaca brand
Renovation and rebranding of Ceramic Pro Sport hydrophobic coating to Care+ version
Launch of the DIY product Ceramic Pro Care
2018
Launch of Ceramic Pro Bravo and Ceramic Pro Squall. Together with Ceramic Pro Marine, they form a separate product line for marine applications
Presentation of the new range for marine applications at the Singapore Yacht Show
All Ceramic Pro products receive a new label and packaging design
Ceramic Pro's distributor network is already represented in 80 countries
2017
Launch of the completed version of Ceramic Pro Marine. This product not only offers the protective properties of other nano-ceramic coatings but also provides an environmentally friendly alternative to antifouling coatings for ships
Launch of Ceramic Pro PPF & Vinyl and Ceramic Pro PPF & Vinyl Top Coat - systems for protecting vinyl and polyurethane films
2016
Ceramic Pro 9H formula has been improved again to silicon carbide (SiC) technology
Improved Ceramic Pro STRONG formula. The introduction and testing of this product begin in the oil and gas industry, construction, and other areas
Improved Ceramic Pro Rain formula
Launch and real-world testing of the Ceramic Pro Yachtmaster protective coating for the marine industry (Ceramic Pro Marine prototype)
2015
The addition of the Ceramic Pro Wheel & Caliper - specialized protective coating for discs and calipers
Launch of Ceramic Pro Cleaner, a universal surface cleaning product
Ceramic Pro's network of distributors is already represented in 70 countries
Opening of Ceramic Pro Millionaire's Club premium centers in Riyadh (Saudi Arabia), Yekaterinburg (Russia), Jiangmen and Beijing (China), Oman, and Dubai (UAE)
Ceramic Pro products are REACH certified, which confirms their safety for human health and the environment
Ceramic Pro is presented for the first time at the SEMA auto show in Las Vegas (USA)
2014
Ceramic Pro products are actively conquering new markets. A network of distributors and applicators is developing all over the world
2013
Improvements in Ceramic Pro 9H and Ceramic Pro Light formulas. Improved protective properties and hydrophobic effect. The competitiveness of Ceramic Pro products increases dramatically
Ceramic Pro attends the Top Gear Festival in Australia with the launch of the new Lamborghini LP570-4 Performante Spyder
2012
Added specialized coatings for textiles (and similar materials) and glass to the product line. Ceramic Pro Textile and Ceramic Pro Rain launched
Ceramic Pro enters into a cooperation agreement with the world's largest club of exotic supercars, ecurie25
The Ceramic Pro product line is presented to the world public at the Guangzhou International Auto Show. Ceramic Pro begins expansion into new markets
2011
Launch of the Ceramic Pro line of multifunctional protective nano-ceramic coatings in the automotive detailing market
Introduction of the flagship product of the line - Ceramic Pro 9H, which becomes the quality standard in the industry over the next decade
All products under the Ceramic Pro brand receive official certification from SGS, confirming the properties and quality of products. SGS is one of the world leaders in testing and certification
2010
Development and testing of nano-ceramic coating technology based on advanced semiconductor and polymer compound technology